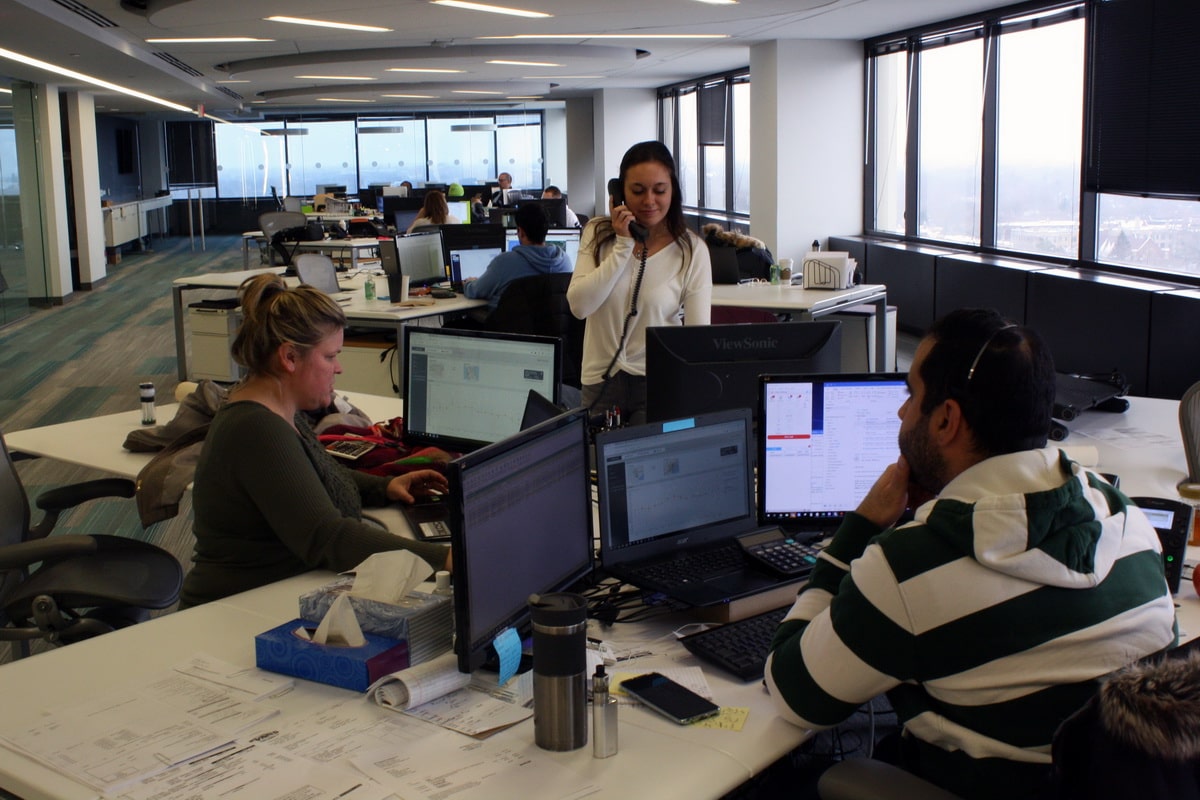 Cambridge Capital Takes Majority Stake in Everest Transportation Systems
13:55 09 September
in
Media

Cambridge Capital, a investment firm focused on the applied supply chain, has made a majority investment in Everest Transportation Systems, a freight brokerage firm.
In conjunction with the investment, Cambridge Capital's Benjamin Gordon and Matt Smalley have joined Everest's board of directors.
"After bootstrapping Everest for over 5 years, we are excited to announce this significant investment," said Jake Elperin, co-founder and CEO of Everest. "Cambridge Capital is the perfect partner for us who has deep experience in transportation and logistics globally. Working with them will allow us to continue developing our platform, expanding our leadership team and extending our high-growth trajectory into 2022 and beyond, leveraging their experience and industry relationships with key customers and partners,"
Lev Krasnopolskiy, co-founder and chief strategy officer of Everest, said, "As we manage our explosive growth to over 200 employees globally and continue to invest in training, promoting and expanding our team, Cambridge Capital can help us by leveraging their experience with managing global operations at scale. The dedicated full-time Everest employees in Evanston, IL and Kyiv, Ukraine are a key reason for our success, and we look forward to allowing them to continue to excel personally, professionally and financially, while also growing the team meaningfully over the next several years."
Phil Weber, co-founder and chief operating officer, added, "Everest has been effective by understanding the key pain points for shippers, carriers and brokerage employees, as well as the key profit drivers of the brokerage business model. As we embark on this next chapter with Cambridge Capital, we will continue to invest heavily into technology and operational automation to add significant value to all Everest stakeholders."
"We are extremely excited to partner with Jake, Lev and Phil as Everest's first outside investor," said Gordon, Cambridge Capital's managing partner. "Our background as global business builders in supply chain, and our unique viewpoint as a group of operators, strategic advisors and investors focused exclusively in logistics, will allow us to help Everest continue to extend its market leadership and innovative go-to-market strategy."
"Everest's impressive team, exponential growth with existing and new large customers, and top-tier satisfaction with the most important customers globally suggest nearly unlimited potential for the business going forward," added Smalley, principal of Cambridge Capital. "We look forward to partnering with the Everest team for the next several years."
McDermott Will & Emery LLP served as legal advisor to Cambridge Capital, while Capital Dynamics Private Credit acted as lead arranger for a senior secured term loan facility to support Cambridge's investment in Everest. Capstone Partners LLC served as exclusive financial advisor to Everest and Waller Lansden Dortch & Davis LLP served legal advisor to Everest.
Sourse: https://www.themiddlemarket.com/latest-news/cambridge-capital-takes-majority-stake-in-everest-transportation-systems